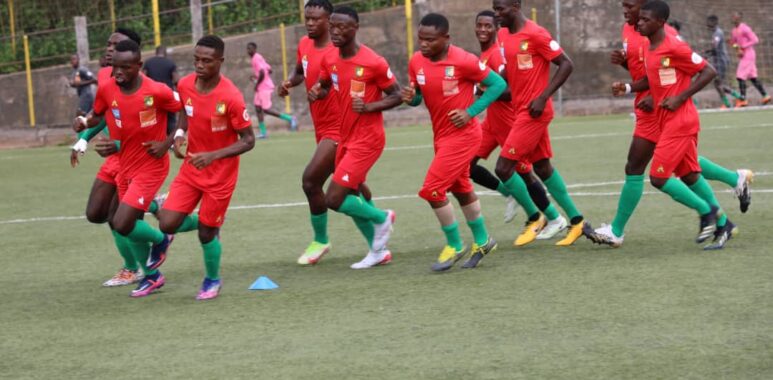 Friendly: U20 Lions defeated Fondation TAAFI 3-0
U20 Lions defeated Fondation TAAFI 3-0 in a Friendly played on Wednesday, October 19,2002, at the CAF Excellence Center in Mbankomo.
It was a one way traffic from start to finish. Emombong Bassi capitalised on generous defending to put the Lions infront at the 26 minutes. One soon became two when Mbeleb Mvondo completed a well worked team effort at the 29th minutes before Bassi registered his second on the day.
Meanwhile, in the second friendly, an own goal by Simon Pierre Otou and a strike by Manguila Mve Sebastien Basten condemned the Lions to a defeat at the hands of AS Lausanne.
It was an action filled encounter with both sides creating several decent chances.
Despite experiencing constrasting fortunes, assistant coach Yvan Kenmoe was pleased with the quality of the performances and has set
his sight on building a formidable team ahead of the UNIFFAC tournament.