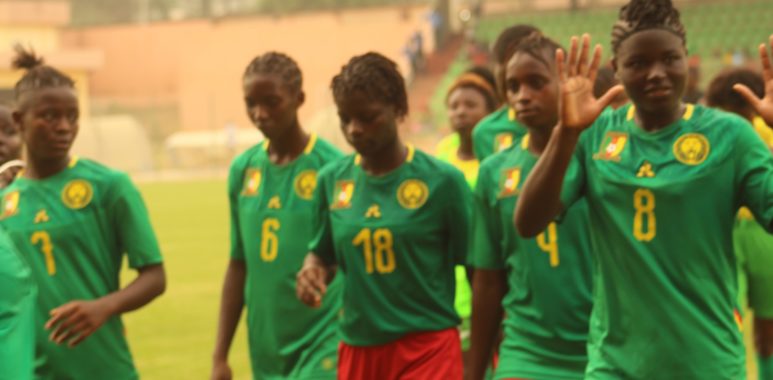 U-17 Lionesses to face Uganda after crushing Sao Tome and Principe 10-0
Cameroon's baby Lionesses have clinched a ticked for the final round of the African qualifiers for the FIFA U-17 Women's World Cup India 2020. The Lionesses over powered Sao Tome and Principe in Yaounde on Saturday March 14 with a crushing 6-0 defeat.
Brenda Tabe 27′ 45′, Mbiandji Suzie, Ndome Elise 47, Michaely Kyria Bahina 68′ (P) and Larissa Joso Luma 76′ all lined up goals for Cameroon due to collective and individual brilliance during an encounter watched by FECAFOOT President Seidou Mbombo Njoya, FECAFOOT Secretary General Benjamin Didier Banlock amongst an impressive crowd at the Ngoa Ekelle stadium.
A fortnight ago, the Lionesses obtained a crucial away 0-4 win at the Estádio Nacional 12 July in Sao Tome thanks to a brace from Diane Wabeua with Brenda Tabe and Ngo Nka'a Michelle completing the score sheet. Cameroon qualifiers for the final round on a 10-0 aggregate score
Coach Stephane Ndzana is now hoping to help Cameroon grab a second successive participation ticket at the world U-17 women comletition after the last edition in 2018 in Uruguay.
Cameroon will between May 1 and 15 face Uganda in the determinant final round qualifier in Kampala and Yaounde on first and second legs respectively.