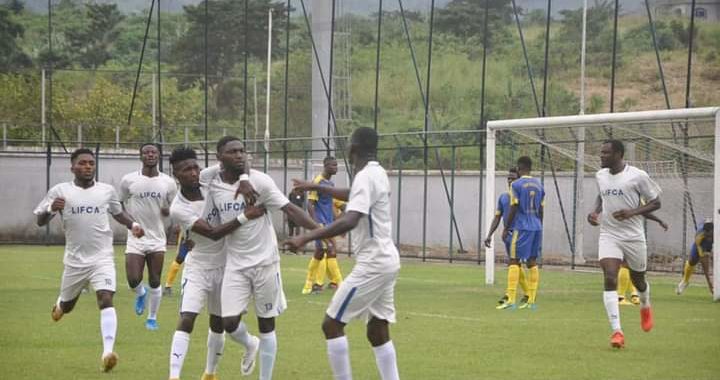 South-West Regional Championship: Best Stars, LIFCA clash in all-Limbe final
The 2020-2021 football season will climax in the finals of the South-West Regional Championship Saturday, August 14, at the Limbe Centenary Stadium.
Best Stars Academy of Limbe remains unbeaten in the championship. They won all three playoff games in group A and will now confront Limbe Football Club Association, LIFCA, who topped Pool B with 7 points.
The unprecedented final is a clash of arguably the best two clubs in the competition this season.
Coach Djoufack Saturnin of Best Stars Academy of Limbe has described the fixture as a great clash with his opposite number Augustine Tchoupo of LIFCA tagging the Academicians as favourites.
It is the first time LIFCA has reached the final while Best Stars, who were champions of the region in 2014 and 2015, are hoping for a third success in the final.
Captain Tetteh Evans and his Best Stars colleagues are counting on their collective strength to overpower a star-studded LIFCA side that's playing at its best.
Saturday promises to produce fireworks at the historic Limbe Centenary Stadium, with the prestigious national playoffs ticket up for grasp.
LIFCA's sensational striker Mozart Gwet has been on top of his art throughout the playoffs, scoring five in his last outing against Nkamanyi FC.
He will certainly be one of the centers of attraction in the final just like Ekoi Jonas of Best Stars Academy who also scored in his last game.
The game scheduled for 3pm local time will be the crescendo of an unforgettable season for football stakeholders in Cameroon's South-West region.