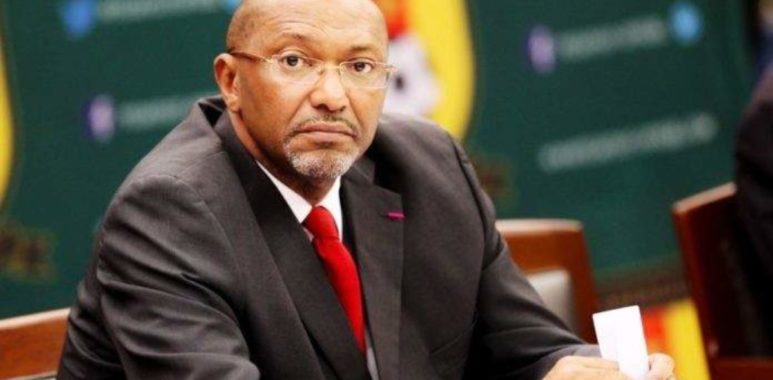 FECAFOOT President comforts national team payers in confinement
The President of the Cameroon Football Federation FECAFOOT Seidou Mbombo Njoya has sent words of comfort to national team players across the world currently confined as a result of the coronavirus pandemic (COVID-19).
In a letter addressed to the players on Wednesday April 8, 2020, the FA President noted that the COVID-19 pandemic has not spared any country with figures showing hundreds of thousands of infected and thousands of deaths. He regrets that the very contagious virus is fundamentally unsportsmanlike prohibiting gatherings thus a direct impact on football that presents a spectacle when played with the population.
"As you know, following FIFA and CAF as well as government measures to combat the spread of the Covid-19 pandemic, FECAFOOT postponed all its competitions on March 17, 2020. These measures, intended to protect us and our loved ones, have opened a difficult period of inactivity and almost general confinement." He said
While expressing words of comfort of behalf of the Executive committee of FECAFOOT and the entire Cameroonian football family to the lions and lionesses, the president also expressed gratitude for their engagement in the covid-19 prevention campaign.
"I especially invite you not to abandon the preventive gestures against the Covid-19 pandemic enacted by the World Health Organisation WHO and the health authorities of your countries of residence. As icons, some of you participated in the highly appreciated awareness campaign initiated on social networks by FECAFOOT to recall the rules of hygiene and social distancing. I encourage you to continue to be exemplary in any way you can in the fight against this disease. I'm sure, humanity will soon be victorious In the meantime, take care of yourself and your loved ones." The President writes
The football federation has been on an aggressive campaign against the Covid-19 spread with several campaigns on-air and online as well intensifying preventive measures in the office with the obligatory use of hand sanitizers and washing of hands.