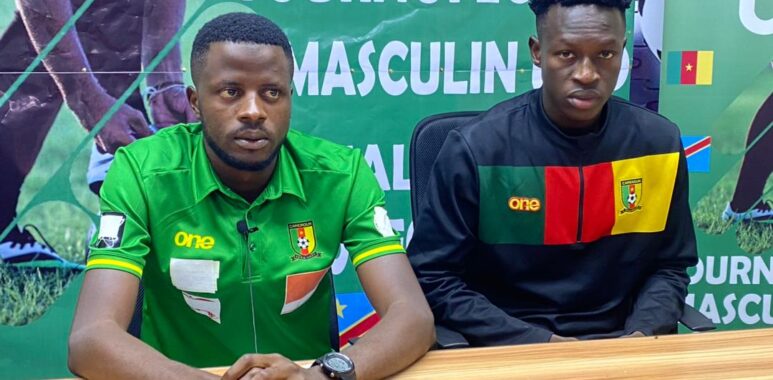 UNIFFAC TOURNAMENT CONGO BRAZZAVILLE 2022: THE U20 LIONS DETERMINED TO QUALIFY FOR THE CAN
Coach Yvan Kenmoe insists his players will go into their final 2022 UNIFFAC group match against the Central African Republic full of confidence despite failing to record a win in their last two group games.
He spoke to the press on Tuesday December 13, ahead tomorrow's game scheduled for the Massamba Debat Stadium in Brazzaville.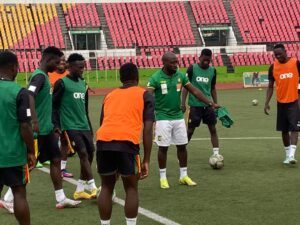 Coach Kenmoe admits the team has performed well but failed to convert their chances, arguing that he has never lost confidence in his troops and is convinced they will silent their critics.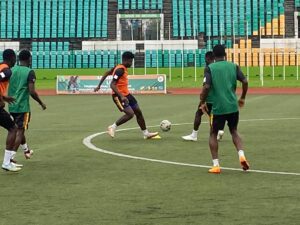 The Lions have not marked a good start to their campaign and the coach knows only a win will seal Cameroon qualification to the 2023 U20 African Nations Cup.
Kenmoe thinks the key to overcoming the Central Africans will be making his players keep calm in front of goal.
Attacker Patient Wassou who accompanied the coach in the press conference, said he and his teammates conscious of the sizeable challenge of what lies ahead tomorrow.
Meanwhile, the team had their final training on Tuesday evening, with all players taking part in the session.
Cameroon match against the Central African Republic will begin at exactly 3pm.