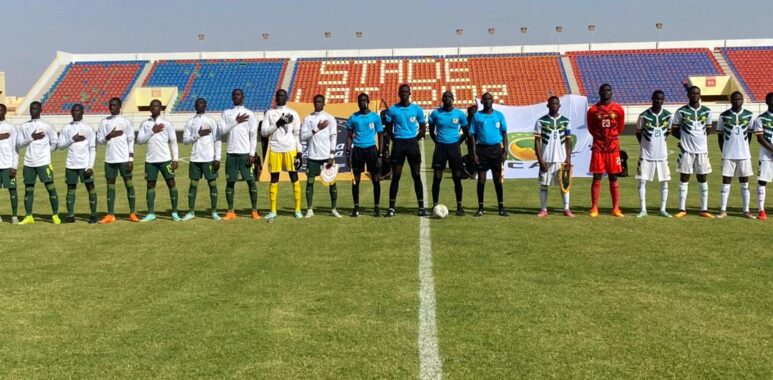 Actualité
LIONS U17
SÉLECTIONS NATIONALES
TotalEnergies U17 AFCON-Algeria 2023/International friendly : SENEGAL (3-2) CAMEROON
The LAT DIOR stadium of THIES was the venue for the second international friendly between Senegal and Cameroon. The assistant coach of the under 17 national team of Cameroon Serge Mimpo and his colleagues gave confidence to six new players to start the game. All key players of the offensive sector, were left on the bench inorder to evaluate the others.
Team Senegal started the game with a lot of engagement and support from the fans that turnout for the fuel of the Lions. Amara Diof opened score at the 4th minute from a counter attack. Team Cameroon did all to equalise before halftime to no avail. The first half ended one goal to zero in favour of Senegal.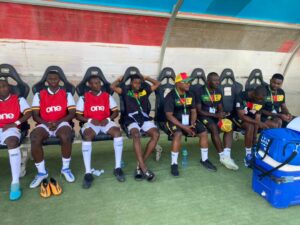 Coach Serge Mimpo did four direct changes to start the second half of the game, Yondjo, Abdoulaye, Fi Akamba and Arouna to change the face of the game. Team Cameroon equalise at the 46th minute through the wonder boy Yondjo Matah.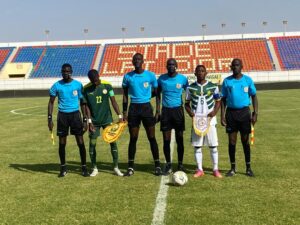 Team Senegal got a penalty at the 50th minute to score the second by the same player Amara Diof. At the 64th minute, Counter attack for team Cameroon that ended with a fault on Arouna. Yondjo Matah took his responsibility and scored the penalty for Senegal two and Cameroon two.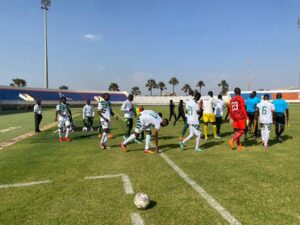 At the 84th, the player maker of Senegal, Amara Diof scored the third goal for his team. The game ended with the victory of team Senegal three goals to two.
Two good international friendly games for team Cameroon to evaluate and prepare the boys for the upcoming U17 Afcon Algeria 2023. Team Cameroon will leave Sénégal today with a special flight to Yaounde.