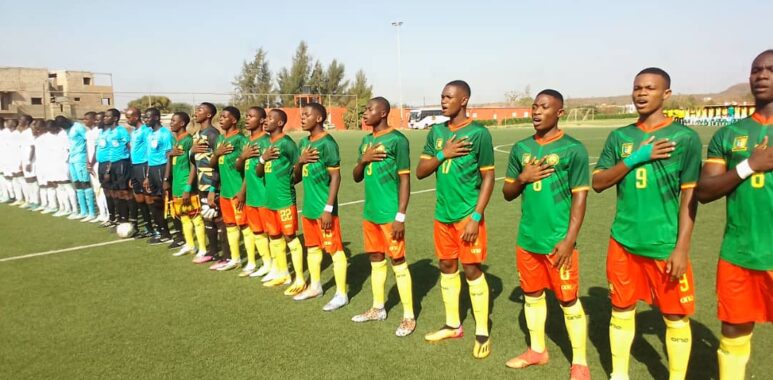 TOTALENERGIES U17 AFCON, ALGERIA 2023/INTERNATIONAL FRIENDLY : SENEGAL 1-0 CAMEROUN
The match started at 4h30pm Senegal time and 5h30 pm Cameroun time. The game took place at the Jules Francois Bocande Centre situated at Toubab Dialaw, more than 50km from the base of the Lions situated at Sali neighborhood.
The first 45 minutes were dominated by the Indomitable Lions who missed some clear scoring chances. The attackers had a bad day in the market. Yondjo, Harouna and Abdoulai needed small concentration and understanding to get a goal. At half time,it was Senegal 0 vs 0 Cameroun.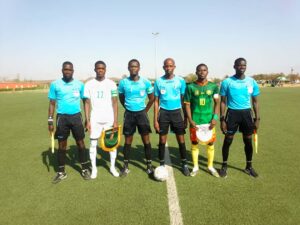 In the 2nd half, deputy coach Serge Mimpo did some changes to bring in new blood and fighting spirit. Abib Tize, Aladji Abakar,Dipanda Essono, Mfonka Abdel and Tchoma came in to fight for the victory. Coach Serigne Saliou of Senegal and his staff also did some adjustment to stop the boys of coach Serge Mimpo. The both teams produced beautiful, determine and courageous football to the satisfaction of the spectators that turnout for the duel of the Lions. The lone goal of the game came at 75th through Oumar Sall of Senegal.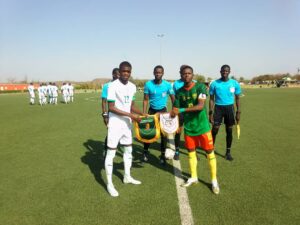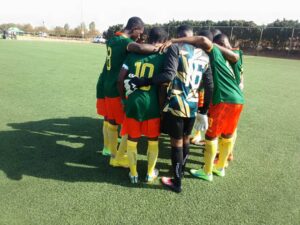 The game ended with the lone goal of Senegal. Rendez vous on tuesday the 7th of march 2023 at the LAT DIOR stadium of THIES to 5pm Dakar time and 6pm Yaounde time.