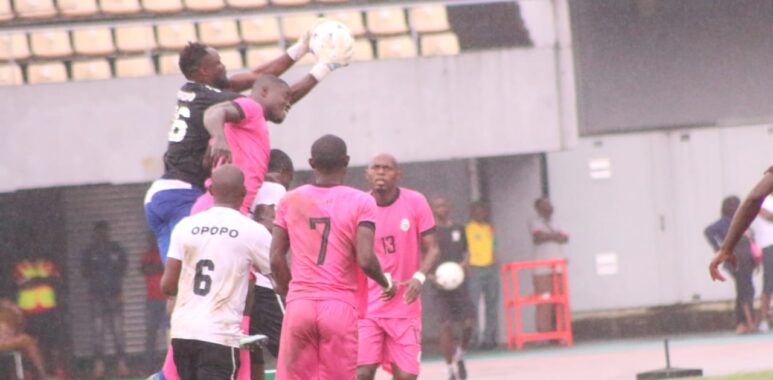 Actualité
FOOTBALL AMATEURS
NATIONAL INTERPOOLS 2022:  AIGLE RUN RIOT ON AJAX MAROUA, VICTORIA UNITED CRUISE PASS AS REAL OF BERTOUA
Aigle Royal of Moungo completed the ejection of Ajax Maroua from the 2022 Interpools competition after their 8-3 victory, in a game that never at one point looked like a contest.
A double – double from Maurice Beboum and Bello Abdou Karimou spoke volumes of how the team can hit full gear with those two in a purple patch.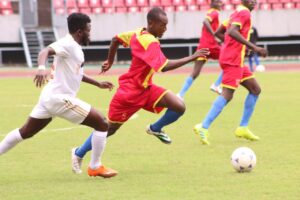 Samuel William Tengoh got in the act, converting from the spot in the first half, with Bertrand Yossa Kibaba scoring another from the keeper's blunder. It looked so bad, goalkeeper Mohamed Ben Soultan had to be substituted for Nazirou Boubakary, which didn't make any difference.
Despite the substitution, things continued to fall apart for the Far North representatives, that at one point, two goals from their marksman, Bouba Dairou – wasn't celebrated at all, due to the difference in scoreline. Aigle's Midfeilder Zachee Yemba joined the goalscoring party, before second half substitute – Bello Baba's goal at the 85th minute put a close to Ajax Maroua's misery. The 85th minute goal from Bello Baba came just after Lamine Gassama scored Ajax' third. 8-3 it ended for the first of two games  at the Limbe Omnisport stadium on Thursday September 15th.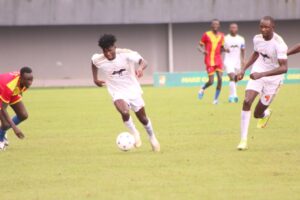 Next up was a fierce battle pitting Victoria United against AS Real of Bertoua. With that heavy scoreline by Aigle in the first game, Victoria United needed a win against a solid AS Real side fresh from defeating FC Ebolowa in their first outing.
The hosts (Victoria United) set out for the all offensive system, looking for a victory after their zero-all tie against Aigle Royal of the Moungo.
It took Victoria United 44 minutes to split the deadlock with a delightful run and finish from striker Jeff Tanyi.
The winger was not done yet. With 6 minutes to the hour mark, Victoria United struck from an AS Real of Bertoua corner, in a counter led by 4-goals striker, Desire Kanu. Kanu ran half the field by himself before chipping the ball for Jeff Tanyi who made no mistake in converting for 2-0.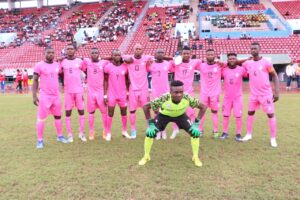 Victoria United stay top in group B with 7 points. Aigle of the Moungo are 2nd with a game short, while AS Real of Bertoua and FC Ebolowa follow with 3 points each, in that order.