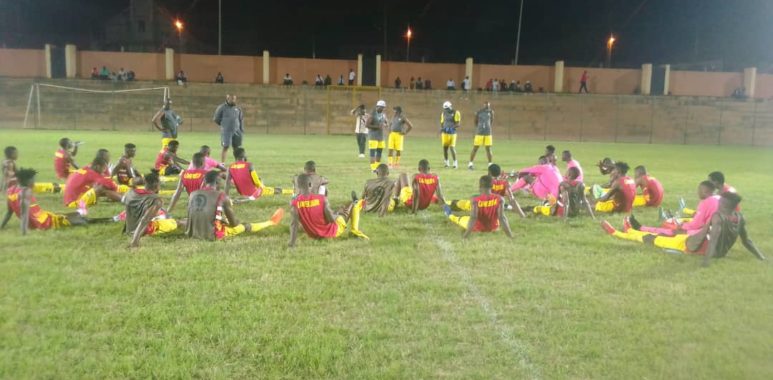 Preselected intermediate Lions in week two of camping
28 preselected players for the Intermediate Lions have entered week two of training in Yaoundé under the supervision of coach Yves Clement Arroga. The players opened week two of their training camp Monday November 25, 2019 at the Omnisport Annex II stadium with an intense evening session which focused on tactical ball procession, control and distribution.
The second week of the two weeks camping will be defining for Coach Yves Clement and his collaborators who will be deciding on which players they will be retaining for the next training camp. Apart from regular training sessions, Coach Arroga has also announced a friendly encounter on Wednesday November 27 between his preselected team and Elite One side Dragon FC of Yaoundé.
The ongoing training camp from November 18 to December 1, 2019 is the first phase of preparations ahead of the African Nations Championship CHAN Cameroon 2020 programmed for April 4-25.