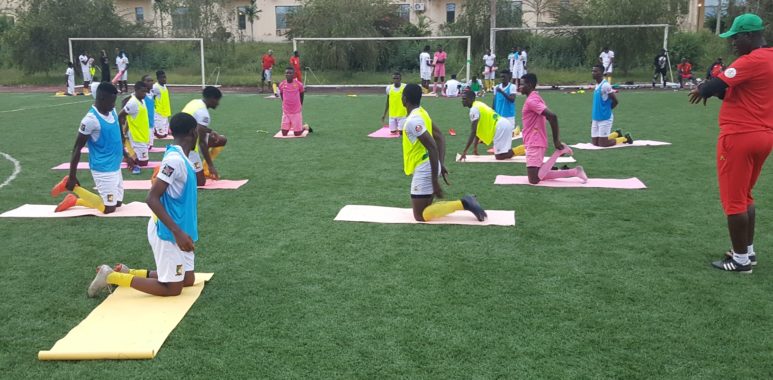 U-20 UNIFFAC 2020: Cameroon intensify preparations
The team led by Coach Ousmanou Christophe has been in camp since December 25, 2020 at the CAF excellence center in Mbankomo to prepare for this year's U-20 UNIFFAC zonal tournament.
The trainer and his collaborators hope to select Cameroon's flag-bearers from a group of 30 currently in camp for the Malabo-Equatorial Guinea expedition.
"If we have to take part in the Under-20 African Cup of Nations AFCON in Mauritania, then we must win the UNIFFAC tournament. It is obligatory for us to preprare to face any country on our way." Coach Ousmanou Chriatophe said
According to the gaffer, the training conditions are good and so far he is satisfied with the four evaluation matches played which already gives him a clear picture of the team he will take for the tournament though working on goal scoring is still to be finalised.
The zonal tournament will run from the 15 to the 22 of December, 2020.
Host country Equatorial Guinea, Chad, Central Africa Republic, the Republic of Congo and the Democratic Republic of Congo will be part of the tournament which serves as qualifiers for the U-20 AFCON 2021.