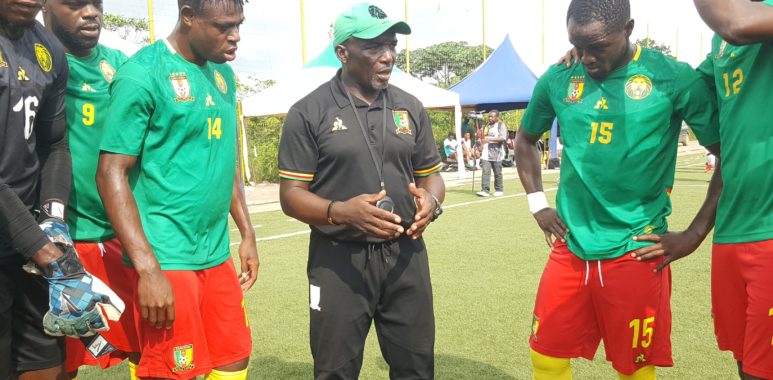 Road to CHAN 2020: Preselected Lions on break
The Coach of the Intermediate Lions has given preselected players of his team some time off to meet with family and take a rest before returningto camp.
Martin Ndtoungou Mpile gave his players a break on Saturday November 21, 2020 after a 1-1 draw with Guinean top tier side Akonangui FC at the CAF excellence center in Mbankomo where his team has been camping.
According to the gaffer, the break was very important for the psychological stability of his players who have been in camp since September 25, 2020.
The Intermediate Lions go on break at the close of the third training camp after the COVID-19 break with five matches played with no defeat.
Cameroon A' 2-1 Canon
Futuro Kings FC 1-1 vs Cameroon A'
Cameroon A' 2-1 Djibouti
Djibouti 1-1 Cameroon A
Akonangui FC 1-1 Cameroon
The Coach is expexted to make public a list of those to return to camp as the team takes the last bend in preparation for the African Nations Championship CHAN to be played on home soil from January 16 early next year.