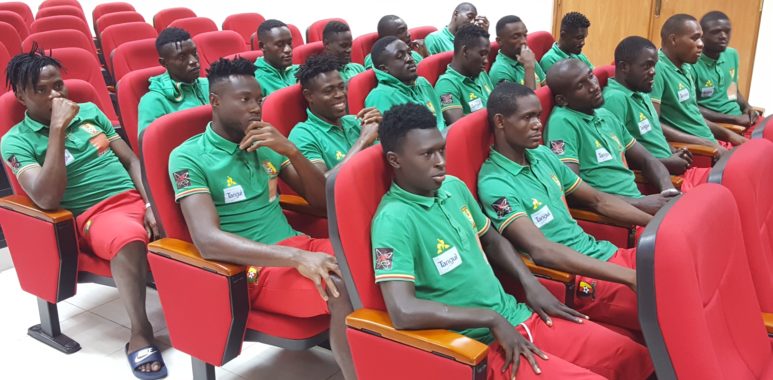 Road to CHAN 2020: Coach Ndtoungou Mpile hands out four invitations
Intermediate Lions Coach Martin Ndtoungou Mpile has handed out invitations to four players to join the team currently camping at the CAF excellence center in Mbankomo.
Those invited include:
NGWAN Brian from PWD Bamenda who is returning to the den after he was given a short break during the second training camp after the COVID-19 break. TCHUENTE Thierry of Coton Sport returns to group after taking part in the very first convocation for the preparations in November 2019. KEUMI Steve Roberts from Stade Renard and MVOU SOUAIBOU of Coton Sport are getting a maiden call each for the CHAN on home soil preparations.
While announcing the departure of four players from Camp on Sunday November 1, 2020 to be substituted by the new invitees, Coach Martin Ndtoungou Mpile admonished the players to remain tenacious in their quest to become great footballers by being committed to club activities.
He has assured them that leaving camp does not mean the doors are closed as the technical staff will continue to monitor them while in their clubs. Coach Ndtoungou has indicated that club activities are very important for the Intermediate Lions preparations reason why those returning to clubs must take such activities and matches very seriously.
The Intermediate Lions beat Canon of Yaounde 2-1 in a preparatory fixture on Saturday October 31 in Mbankomo.