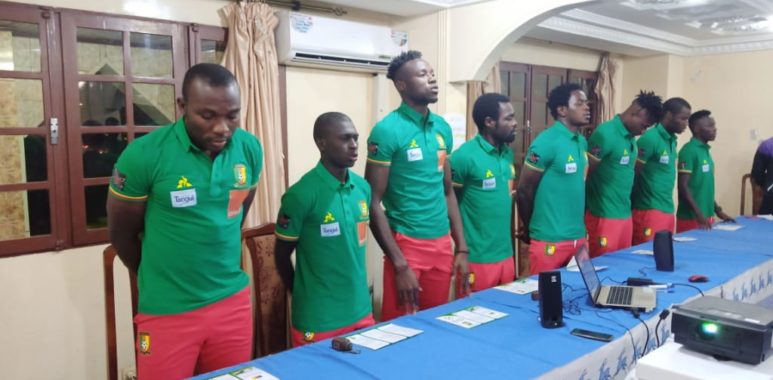 Preselected Intermediate Lions receive vital counsel
Preselected players for the second phase training camp of the Intermediate Lions have been handed the most crucial pieces of advise as they join the nation in preparing for the 2020 African Nations Championship CHAN to be staged in Cameroon.
The counseling and physiological preparation session which officially marked the beginning of the training camp was coordinated by Coach Yves Clement Arroga, his collaborators and a representative from the General Coordination of National Teams a department of the Cameroon Football Federation FECAFOOT.
With a slightly over an hour projected presentation, Coach Yves Clement Arroga outline step by step his system of play which he said has only one objective! WINNING.
Goal keeper Trainer Assimba Clement then charged up the boys with why they must give their all during their stay in camp. "You are already Indomitable Lions" he told the privileged players adding "winning this competition can change your life forever in every dimension" The shot stopper trainer went on to inform the players that the government and the federation are putting in all to ensure that the team wins the CHAN hence no room for laxity.
The General coordination representative then handed over an extract of the national teams charter which spells out the rights and duties of everyone called to represent the national team before singing the National Anthem as a pledge of loyalty to state institutions and the federation.
All 35 players will train in the Omnisport Annex II stadium daily at 9:30am and 17pm.