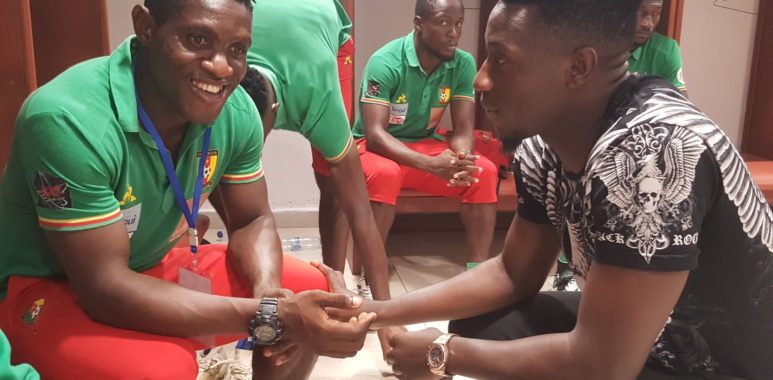 Pre-CHAN tournament: Senior Lions shotstopper in the Lions den
The goalkeeper of the Senior National team of Cameroon has encouraged his colleagues of the Intermediate team preparaing for the African Nations Championship CHAN to be more focused while on duty.
Andre Onana was speaking to Dande Junior and Hashou Kerido in the dressing room just shortly after their were held to a 1-1 draw in the opener of a four-nation tournament at the Ahmadou Ahidjo stadium in Yaounde on Janury 1, 2020.
The Ajax of Amsterdam goal post custodians is currenrly on holidays in the country.