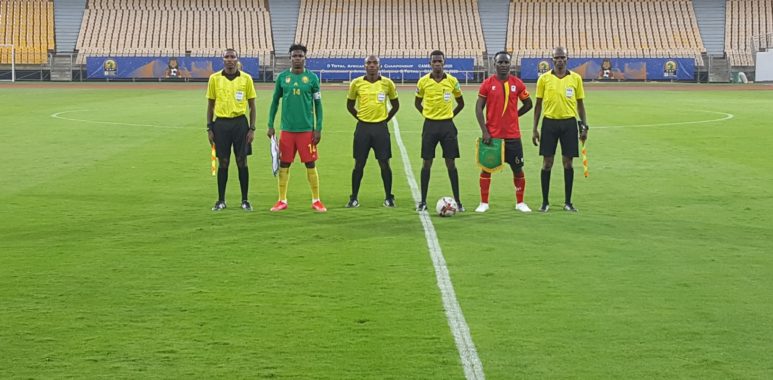 Pre-CHAN tournament: Cameroon draws 1-1 with Uganda
The Intermediate Amateur National Team of Cameroon has played a a 1-1 draw their Ugandan counterparts.
The new year day fixture at the Yaounde Ahmadou Ahidjo stadium opened a fou- nation tournament in prepartion for the African Nations Championship CHAN to be played in Camroon from January 16.
Intermediate Lions captain Banga Bindjeme scored a header at the 13th miniute and the cranes equalised at the 69th minute via Kagimu Shafick.
The Lions return to the Ahmadou Ahidjo stadium on Monday January 4, 2021 to take on the Menas of Niger in their second game of the four nation tournament.
FECAFOOT President Seidou Mbombo Njoya has praised team Cameroon for their performance but maintains that the play was not convincing enough. If they have to win the CHAN which he added they should, then there is need for more insividual commitment. According to the FA President, the CHAN is already here and no time for jokes especially at individual level.