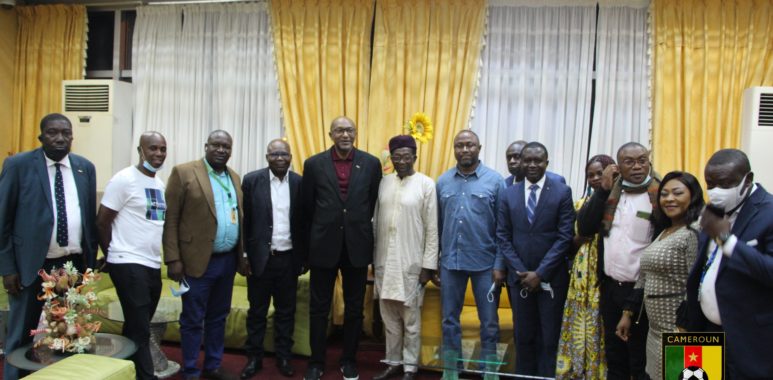 FECAFOOT President gets winners welcome from CAF General Assembly
The President of the Cameroon Football Federation (FECAFOOT) has received an uncommon welcome from a trip out of the country from his collaborators at the home of Cameroon football.
Seidou Mbombo Njoya, arrived the Yaounde-Nsimalen International airport on Sunday March 14, 2021 where his collaborators where waiting for him with a bouquet of flowers and warm words of congratulations following his participation at the just ended African Football Confederation (CAF) 43rd general assembly in Rabat Morocco.
While handing over the bouquet of flowers, Aghah Odilia Chin on behalf of the rest of the collaborators welcomed the President back home and congratulated him on his election into the CAF Executive Committee and appointment as Fourth Vice President of CAF.
Heads of department, service heads as well as other personnel of the federation were present to treat the President to a winners welcome.