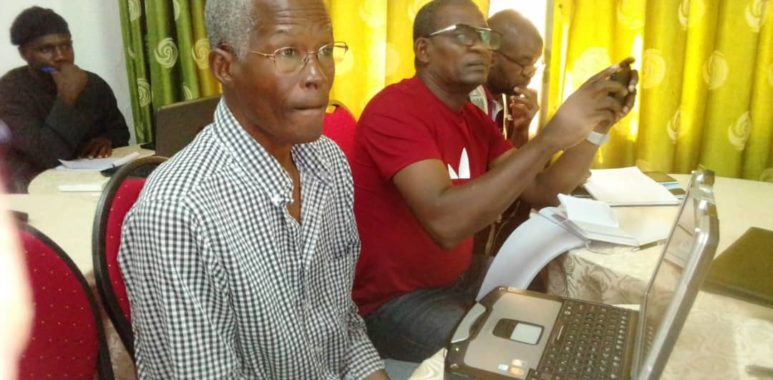 DTMS training Seminars kicks off with Center Region
Training seminars for amateur football clubs on the Domestic Transfer Marching System DTMS has kicked off with the Center Region as programmed. Speaking at the opening of the first of several trainings scheduled from this Friday December 20 2019 to January 8, 2020, Paul Mebizo'o Director of the Department of Competitions at the Cameroon Football Federation FECAFOOT encouraged the participants to take the training seriously as it has an important role in the formalisation and management of players as recommended by the World's football governing body FIFA.
Ndem Yessa and Paul Mebizo'o both personalities with expert knowledge on DTMS have been sharing with the participants representing the different regional league teams and women's football teams the details of the FIFA instrument. The duo in separate locations will continue with the training for different groupings in the Center Region till Monday December 23.
From the Center region, the training team will continue to the North from the 23th ,South West from the 26th, West 27th and Littoral 6th of January 2020.
A release for the Secretary General of FECAFOOT on the training seminars indicates that participation of amateur football teams is obligatory; failure which defaulters will be subjected to a fine.