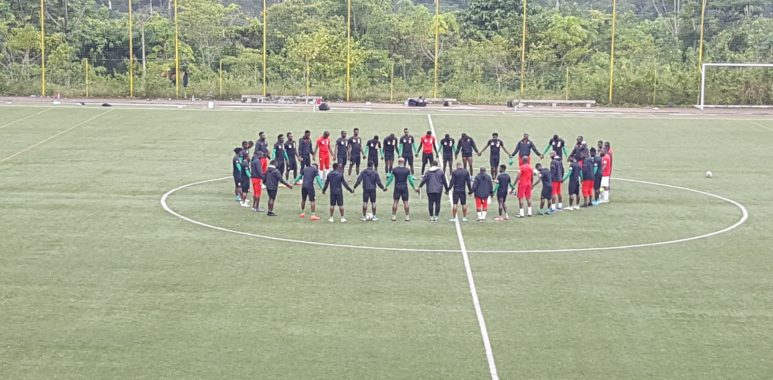 CHAN 2020: Intermediate Lions on Recess
The Intermediate Lions have ended their first post COVID-19 break training camp. The team that has been in camp from September 15, 2020 at the CAF excellence center in Mbankomo goes on recess this September 28 after a two weeks period of intense work.
The team had their last training session on Monday with a football match organised amongst the players. According to the coach Yves Clement Arroga A, this was to access the level of application of the lessons received during the training camp.
The Coach has described the players performance as above expectation mindful of the long break they had due to the outbreak of the coronavirus pandemic in March.
Following the clinical examination of the players, one was identified with a knee complication which the medical staff headed by Dr Euloge Yiangnini M. says is under control.
The list of preselected players expected to report for the next training camp begining from October 4, 2020 is expected in the days ahead.