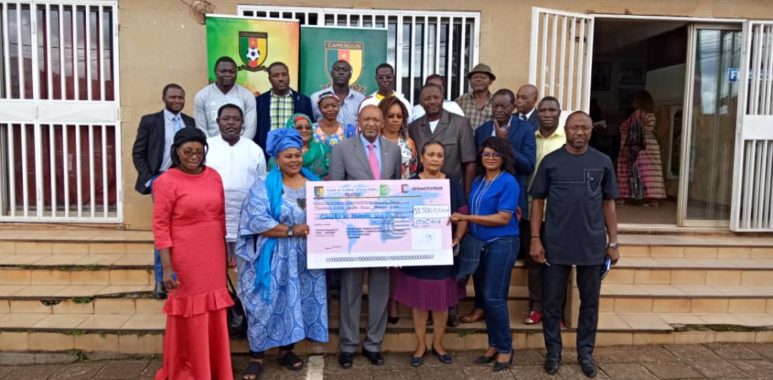 Cameroon Women's Football League hands FCFA33.5M to First Division Clubs
The Cameroon Women's Football League has handed a cheque worth FCFA33.5M to Women First Division Clubs. The cheque was handed this Monday October 7 in Yaounde, during the opening ceremony of a preparatory meeting ahead of the start of the next season.
Speaking at the event, the President of Cameroon Football Federation FECAFOOT Seidou Mbombo Njoya noted that the current Executive committee attaches a lot of importance to the promotion of Women's football reason why the Women's Football League is receiving all the deserved support from the federation. He invited all the club presidents and representatives to collaborate fully so that the new vision on women's football be realised.
Corroborating, the Women's Football League President Madam Eko Mendomo Celine admitted that from the creation of the league by the General Assembly, the President has constantly stood by them from the commission till the appointment of league members. She described her collaborators as a team of dedicated and well-grounded individuals ready to deliver. She also used the meeting to announce that plans are underway to institute a competition that will allow for the women to have more matches and football playing time. This she said will be detailed in the coming days.
Accompanying the Federation President and the Women's Football League president were Madam Ufei Nseke Anoma, Madam Mouaha épouse Dikongo Marthe as members of the League and the Secretary General of the Football Federation Mr Benjamine Didier Banlock.
The Women's Football championship is expected to begin in the second half of the month of October.