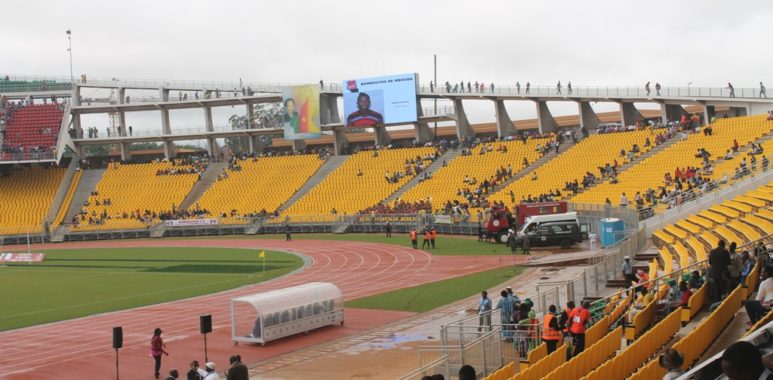 Actualité
Championnats d'Elite
Elite One
Elite Two
Accréditations Championnats saison 2020/2021
La Fédération Camerounaise de Football informe les professionnels des médias que la procédure d'accréditation pour la couverture des championnats de la saison 2020-2021 est ouverte du jeudi 27 août 2020 au Dimanche 06 septembre 2020 à minuit.
Les médias désireux de couvrir les championnats de la saison 2020-2021 sont invités à adresser leur demande d'accréditation exclusivement par Email à l'adresse : accreditchamps2021@gmail.com.
Les dossiers de demande d'accréditation devront comprendre les pièces suivantes :
– Une demande portant les noms complets du ou des reporters à accréditer ;
– la ou les photographies (4×4) format JPEG ou PNG.
Accreditation for the 2020/2021 Football Championships
The Cameroon Football Federation FECAFOOT informs media organisations that the accreditation process for the 2020/2021 football Championships opens from Thursday, 27 August 2020 to Sunday, 6 September 2020 at midnight. No application will be received after the deadline.
Media Organisations interested in covering the 2020/2021 championships can send their applications to the following Email: accreditchamps2021@gmail.com.
The application should include
-Written Application
– Full names of the reporter(s)
-4×4 Passport size photo(s) in JPEG or PNG format
FECAFOOT Communications Department