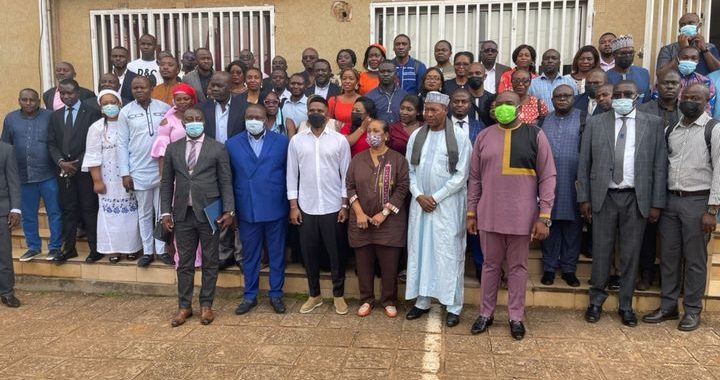 Marathon Monday for president Samuel Eto'o
Before the dust of Saturday's historic victory could settle, Cameroon's new football boss Samuel Eto'o and co were off to an impressive start on Monday 13 December 2021.
The long day commenced in Yaounde with a contact meeting with staff of the Cameroon Football Federation. He exhorted his collaborators to commit to work. "To achieve results we must work like players in a football team," Eto'o said.
From Tsinga, President Eto'o and his entourage shuttled to the construction site of the ultra modern FECAFOOT headquarters in Odza, to ascertain the project's progress.
Shortly after the Warda inspection tour, the President was received in audience by UNESCO's Regional Director for Central Africa, Zaki Salah. Both personalities discussed the country's football and its relevance in the promotion of peace.
Samuel Eto'o rounded off with a stopover at the Ministry of Sports and Physical Education. To Minister Narcisse Mouelle, Eto'o reiterated the need for both institutions to put hands on deck and take football to higher heights.
The new leadership's first day in office was evidently charged and telling of its enthusiasm to match words with action.