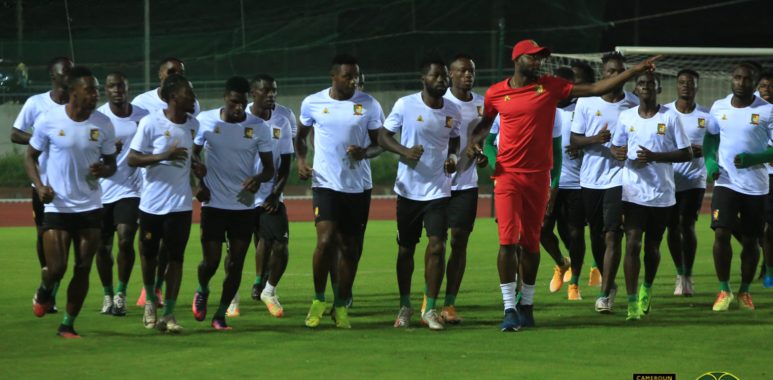 Actualité
CHAN 2020
Lions A'
CHAN 2020: Lions Hold First Training Session in Limbe
The intermediate Lions of Cameroon have taken part in their first training session in Limbe as they look to face Morocco at the semi-final of the ongoing Africa Nations Championship.
Cameroon will face defending champions Morocco this Wednesday, January 3, at the Limbe Omnisport Stadium. Images showed the boys being put to their paces as they prepare for that crucial encounter against Morocco.
Cameroon is participating at this stage of the competition for the first time after they won DR Congo at the quarter-finals 2-1 to seal a spot at the semis.
Martin Ndtoungou Mpile's boys will face the Atlas Lions of Morocco in the second semi-final at 8 pm local time at the Limbe Omnisport Stadium. Cameroon heads into this crucial encounter that determines who will be in the final. Morocco is looking at winning the competition for the second time while Cameroon is looking for its first title.
Captain Banga Solomon, Etame Ngombe, have both looked impeccable at the backline. The ever-reliable goalkeeper Haschou Karido has also impressed in the tournament thus far.
According to reports Striker, Jacques Zoua is in contention to begin the game against Morocco. Zoua, a 2017 AFCON winner with the senior national team has missed the past three games for the intermediate Lions after suffering an injury in the first game against Zimbabwe.
It should be noted that the Coach of the intermediate Lions Martin Ndtoungou Mpile is expected to have a pre-match press conference this Tuesday, January 2 at the Limbe Omnisport Stadium.