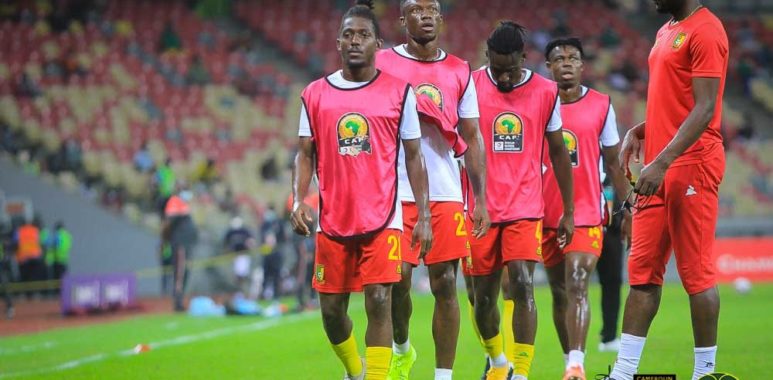 CHAN 2020: Intermediate Lions thank Douala
The Intermediate Indomitable Lions of Cameroon have expressed gratitude to the people of Douala for the love and support shown them during their stay in the city.
The visibly happy team Coach Martin Ndtoungou Mpile and captain Jacques Zoua made public their gratitude Tuesday February 1, 2021 ahead of their departure from the city as they head to their next host for the semi-final.
"We are very appreciative of the love and support shown us here in Douala. Let me particularly thank the population for this massive support. Their presence galvanised us the more and for that we are grateful." Coach Martin Ndtoungou Mpile said
"Despite the few tickets made available because of COVID-19, many still had time to just stay by the road and wave us as we passed. This means so much to me as a person and for the group in general. As we go to meet another football loving people in Limbe, we can assure the people of Douala that their support will not go for nothing." Jacques Zoua team captain corroborated.
Cameroon takes on Morocco on Wednesday Febraury 3, 2021 in Limbe.