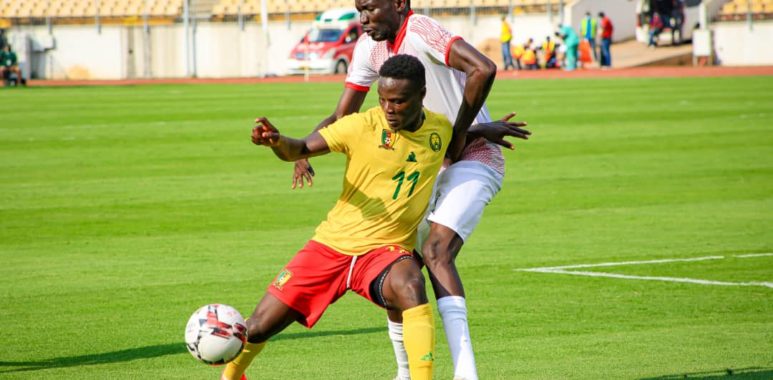 Cameroon draws 0-0 with South Sudan in friendly
The Intermediate Lions of Cameroon have played a 0-0 draw with South Sudan in Yaounde. The international friendly intended to help both sides prepare for up coming competitive engagements took place at the Ahmadou Ahidjo on Saturday October 10, 2020.
All frantic efforts by the sides to get a goal failed with the South Sudanese loosing a scoring opportunity from the penalty spot at the 16th minute.
Like Coach Cyprian Ashu Bessong of the South Sudanese side, Yves Clement Arroga A Coach for the intermediate Lions of Cameroon made several substitutions which practically failed to pay off ending the game with a virgin score.
Both coaches have appreciated their opponents maintaining that though winning was useful, the main objective was to continue looking at the best fit players for future competitions for the squads.
Captains Peter Manyana and Ojong Mark Nkongho for South Sudan and Cameroon respectively during the post match press conference highlighted their desire to contribute in building a winning team for their countries. They maintained that they would have loved to win but didn't make good use of available opportunities.
The sides will confront each other in a return leg fixture on Tuesday October 13 in the same stadium.