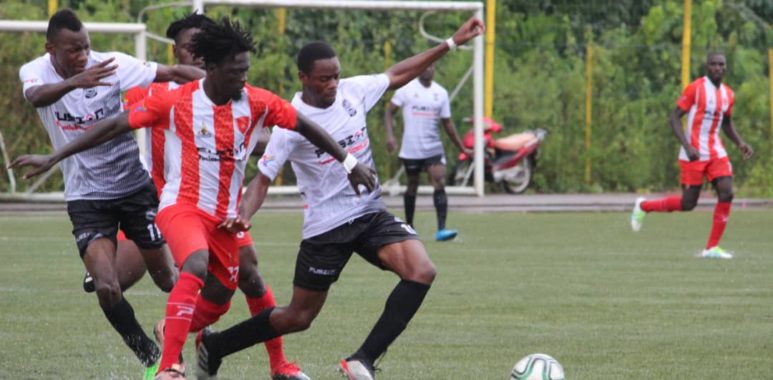 2020/2021 Championships: Clubs in active preparation
Elite, youth and Women's football Clubs in the country have been fine-tuning their skills in preparation for the 2020/2021 championships. While some have been involved in friendly preparatory matches, others have been taking part in preseason football tournaments.
International solidarity Tournament
In Yaoundé, close to 20 clubs have been involved in the International solidarity Tournament organised by Football instructor and Coach Francoise Ngounou. Played from the 24th of September, 2020 at the CAF Excellence Center in Mbankomo, the tournament according to the organiser seeks to prepare teams for the new football season and help them to re-launch activites after the COVID-19 break. The tournament ends on Sunday October 25, 2020 with a final fixture to feature Elite two side Fauve Azur versus AS Fortuna. The Youth final for academies shall involve Oyili AC and ACINFOOT. A trophy contest is expected to begin immediately after the final with six amateur football teams already engaged.
Tournoi Fair Play Bepanda Info Foot
Over 30 teams have for the past weeks been participating in the Tournoi Fair Play organised by the online sports platform Bepanda Info Foot. Elite and regional championships Clubs have come from as far as the West, South West and Center regions to join those from the littoral region in the competition. At press time, Corner got information that the final will feature Ndonap AC against Bamboutos FC of Mbouda.
Last season's Champion PWD Bamenda despite programming several friendlies both local and international also took part in the International solidarity Tournament where they won the third place medal against Tonnerre of Yaounde 4-1. Before thrashing South Sudan 3-0 in Yaoundé, the Abakwa boys pulled a nil-nil tie in Malabo with Futuro kings.
Cotonsport of Garoua, Racing of Bafoussam, YOSA FC, OFTA of kribi, Foncha Street of Bamenda as well as some women's football cubs have also been involved in friendlies in the last one month.