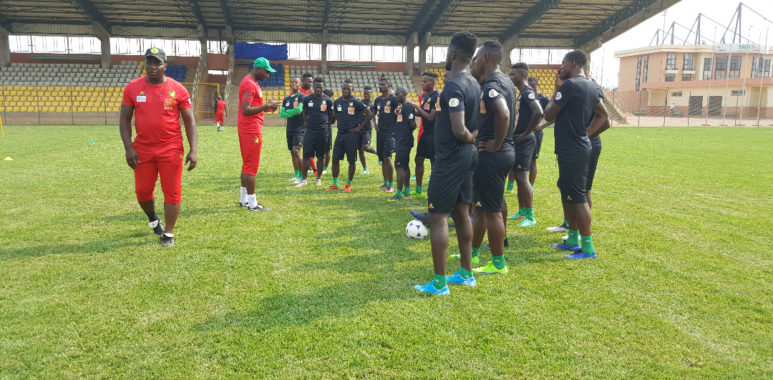 Intermediate Lions to play two international friendlies in Brazzaville
Preselected players for the Intermediate Lions who have been camping in Yaounde since Tuesday February 4, will on Monday 17 and Thursday 20 take on Congo Brazzaville and the Democratic Republic of Congo DRC respectively in international friendlies.
The friendly matches which fall in line with Cameroon's preparation for the 2020 African Nations Championship, CHAN Cameroon 2020 will permit Coach Yves Clement Arroga to access the level of his team which is currently in the fifth preselection camp.
According to a release by the General Coordinator of National Teams in Cameroon Bill Tchato, team Cameroon will leave the country via the Douala International airport on Friday February 14 for Brazzaville where both encounters will be played.
The Team is expected back in Cameroon on Friday February 21 to continue with the ongoing training camp which is expected to end on the 26 of February, 2020.