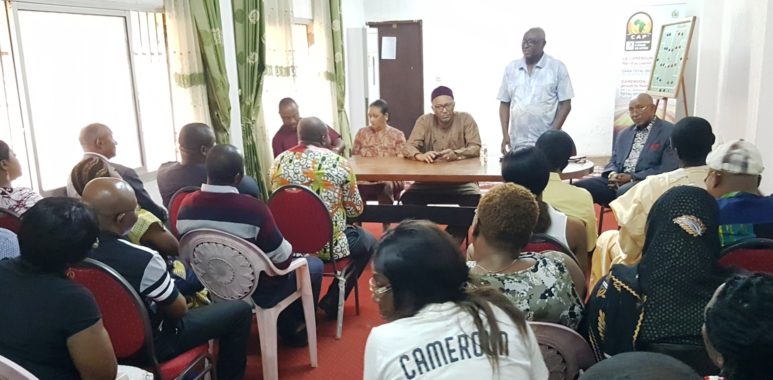 COVID-19: FECAFOOT President urges personnel to step up hygiene
The president of the Cameroon Football Federation FECAFOOT Seidou Mbombo Njoya has encouraged staff of the football body to step up personal hygiene. He was speaking Friday March 6, 2020 at the FA head quarters in Yaounde during a sensitisation meeting with the personnel.
Seidou Mbombo Njoya who is just from France has assured that C ameroon's airport have been sufficiently equipped to check all those entering the country as the Nation prepares for the Total African Nation Championship CHAN 2020..
Though with a case confirmed by government in Cameroon, the president explained that there is no cause for alarm as government is working to prevent any spread.
Dr Jean Marc Ngalle Mbonjo Member of the perminent medical commision of FECAFOOT used the meeting to give practical advise on personal hygiene. He recommended proper hand washing with running water and soap, regular use of hydro-alcoholic hand sanitizer and as well avoidance of body contacts. He appreciated the president of the federation for putting at the disposal of personnel the said sanitizers.